The Online Meeting Survival Guide
The world's largest work from home experiment is underway, and the "new normal" of online communications is effectively in overdrive. Hundreds of millions of people have been exposed to online communications technologies for the first time in a span of a few months. Organizations have put in place technologies to allow their employees to work from home and all studies suggest a massive shift toward online communications is inevitable. A recent Gartner study suggests, even as social distancing restrictions are relaxed, 74% of CFOs will be asking employees to continue to work from home after the COVID-19 pandemic.
Some organizations are just starting to realize that professional development and training will be necessary for their organizations to effectively use the tools that are available today. Cloud-based communications solutions have been able to quickly scale to support large user bases with their SaaS business models. Cloud-computing services from Microsoft, Google, and Oracle (among others) allow SaaS businesses such as Zoom to grow at record speeds. But as great as Microsft Teams, Google Meet, and Zoom are, there is no single online communications solution that comes with a custom-tailored plan for individuals and businesses to implement for their unique organizations.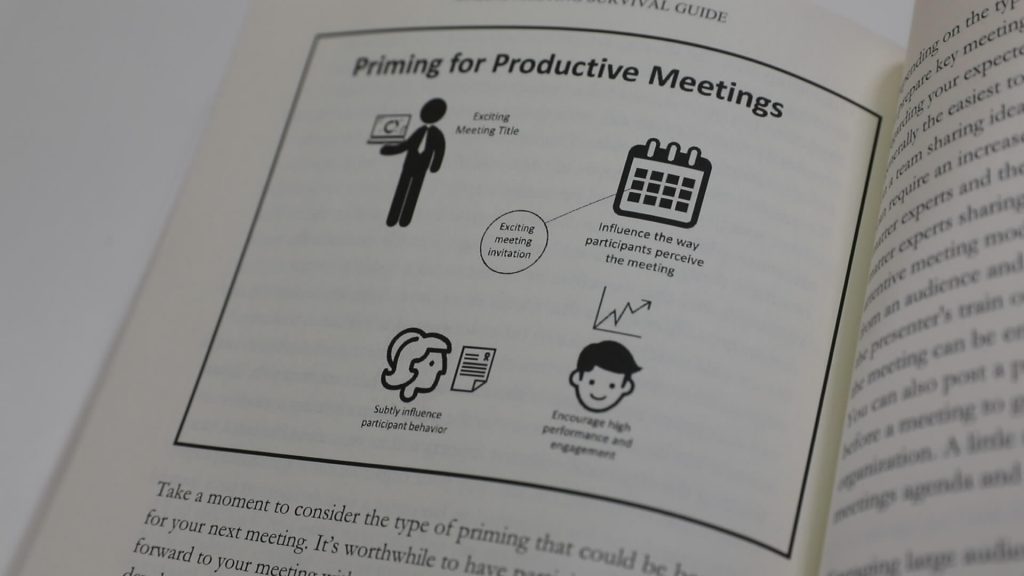 That is why I wrote The Online Meeting Survival Guide. The book is organized into three logical parts. Part one is all about setting the stage and identifying the opportunities available for individuals and businesses using online communications. Part two is a technical review designed to familiarize readers with the top communications solutions that most modern workers will encounter including Google Meet, Facebook Rooms, Microsoft Teams, Skype and Zoom. Part three is all about productivity and this is perhaps the most interesting area for those looking to discover new innovations and communications skills. It is here that the book draws upon Joseph Pine's "Experience Economy," Jonah Berger's "Invisible Influence," Morten Hansen's "Collaboration!," and Malcolm Gladwell's "Tipping Point" to apply the research of these top business authors, sharing their insights.
This book is 100% free!
This is a book all about collaboration and to that end, I have decided to make the digital version of this book 100% free. In this way, the book itself is a collaboration project. Collaboration at scale is an interesting innovation discussed in the book, allowing businesses to crowdsource ideas and exchange thoughts without physical limitations. In exchange for this book, I hope many readers will feel compelled to collaborate with others on the ideas inside. Perhaps, you decide to share the book with a friend, or post an excerpt from the book in an upcoming blog that you are writing. You have my blessing to share and However you decided to collaborate online, I hope that this book offers some insights into better online communications for you.
Download the book free here: https://huddlecamhd.com/online-meetings
An Upcoming Event
Instead of a big fancy book launch, our team here at HuddleCamHD decided to take things further. We went out and asked some of the authors whose research has been applied The Online Meeting Survival Guide if they would be willing to host a full day of professional development. I am happy to announce that these efforts have turned into an event we are calling The Presence Summit, where Joseph Pine the author of The Experience Economy will provide the keynote address.
The Online Course
For those interested in taking their learning even further an online course has been recorded and published on HuddleCamHD's YouTube Channel. This means that you can download the book, take an online course, and immediately get started on professional development for becoming a better online communicator.
[xyz-ihs snippet="Online-Meetings"]