Upgrade your company's video delivery with HuddleCamHD.
As many organizations are adopting a more flexible, "hybrid" work model, video technology is more important than ever. From video conferencing to webinars, your remote team members and your in-office workers can collaborate in real time while building a schedule that suits their unique needs. With the right video system, businesses are able to increase productivity, communication, and overall company satisfaction.
For all your hybrid workplace needs, HuddleCamHD has you covered.
If you've held a conference call or a board meeting during the pandemic, you know how difficult it can be to cultivate clear, effective communication, particularly when team members or clients are unable to be in the same room. Instead of huddling around a laptop webcam with the in-office staff, invest in a system that can capture the faces of everyone around the board table, as well as crisp audio from each individual, to increase meeting productivity.
Auto-Track Subjects Up to 50 Feet Away
Ideal for presentation, instructional or training settings, the SimplTrack2 offers smooth, AI-assisted automatic tracking.
20X Optical Zoom, 59° FoV, 1920 x 1080p @ 60fps

USB 2.0, SDI, IP; NDI®|HX-Upgradeable

3-Year Warranty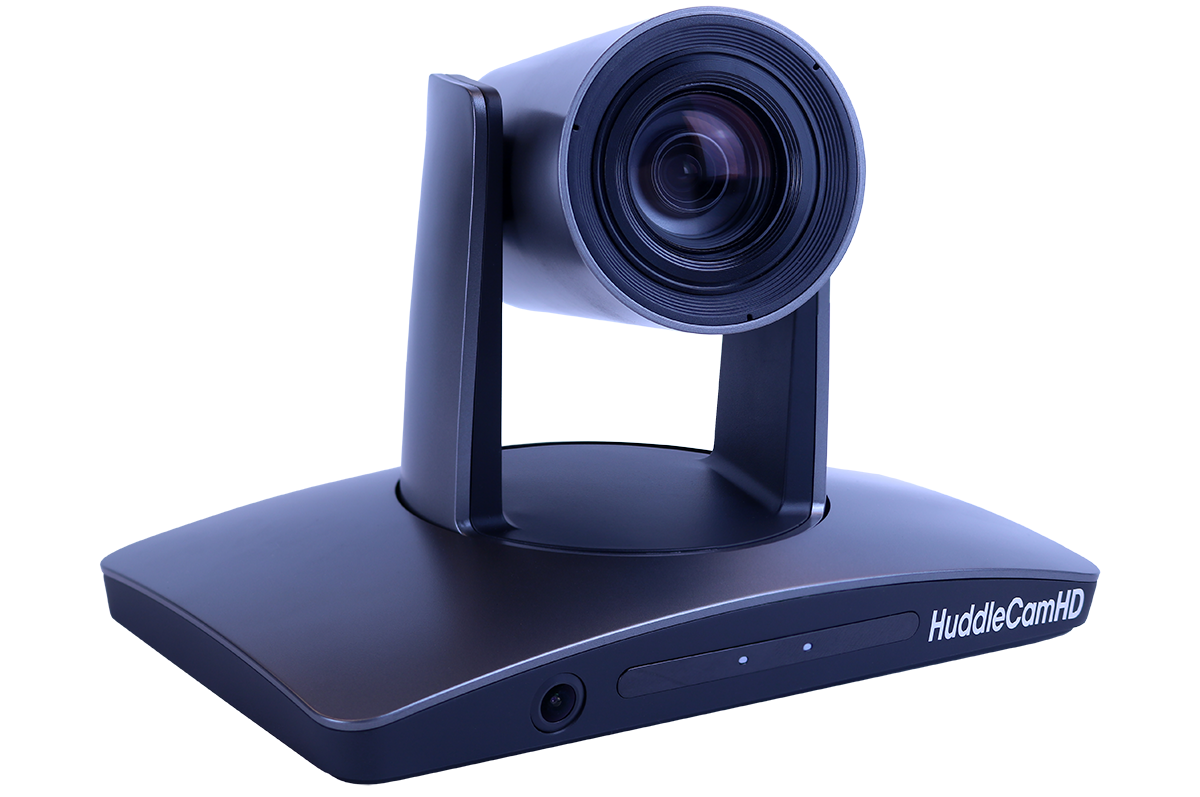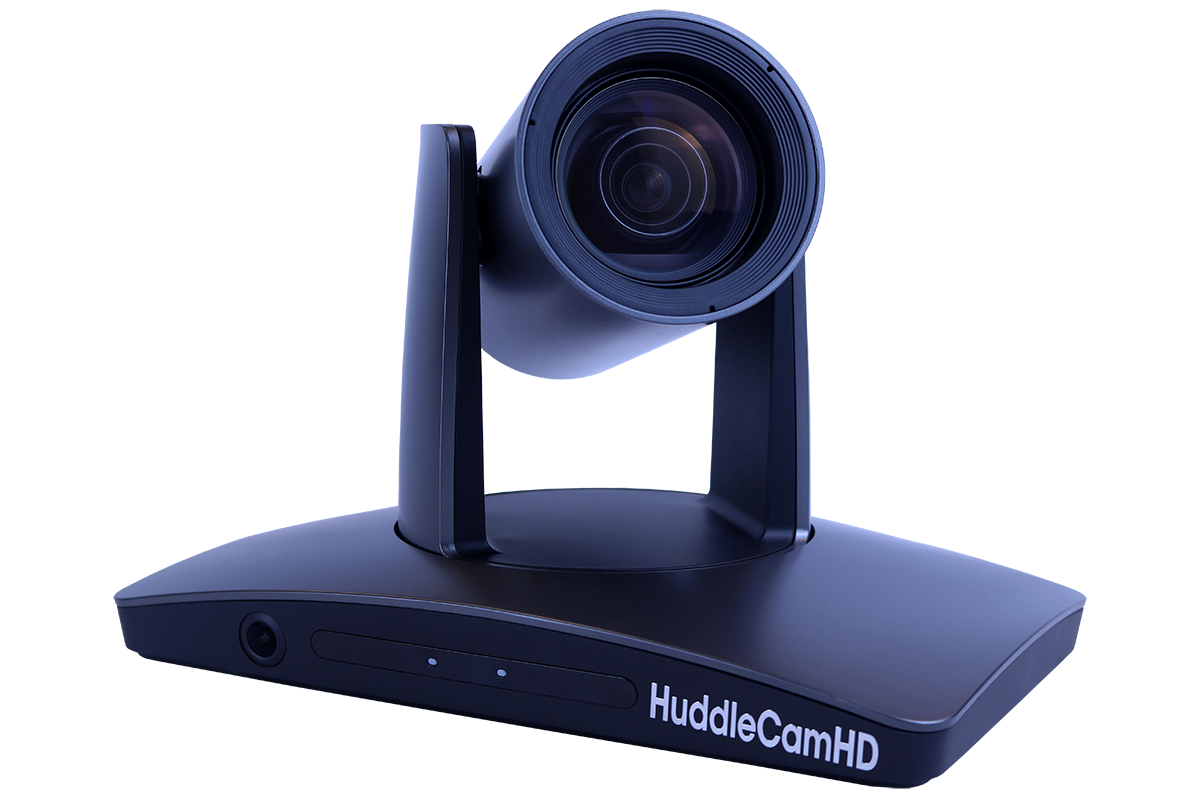 Auto-Framing for All Meeting Participants
Automatically capture subjects with responsive framing for videoconferencing in mid- to large-sized spaces.
12X Optical Zoom, 71.5° FoV, 1920 x 1080p @ 60fps

USB 2.0, SDI, IP; NDI®|HX-Upgradeable

3-Year Warranty
USB 3.0 PTZ Capability, Simplified
A true plug-and-play videoconferencing solution, versatility and ease of use make this camera a customer favorite.
10X Optical Zoom, 0-355° Pan, 1920 x 1080p or 1280 x 720p @ 30fps

Control via IR Remote, RS-232 or RS-485

2-Year Warranty
*XX = GY (grey) or WH (white)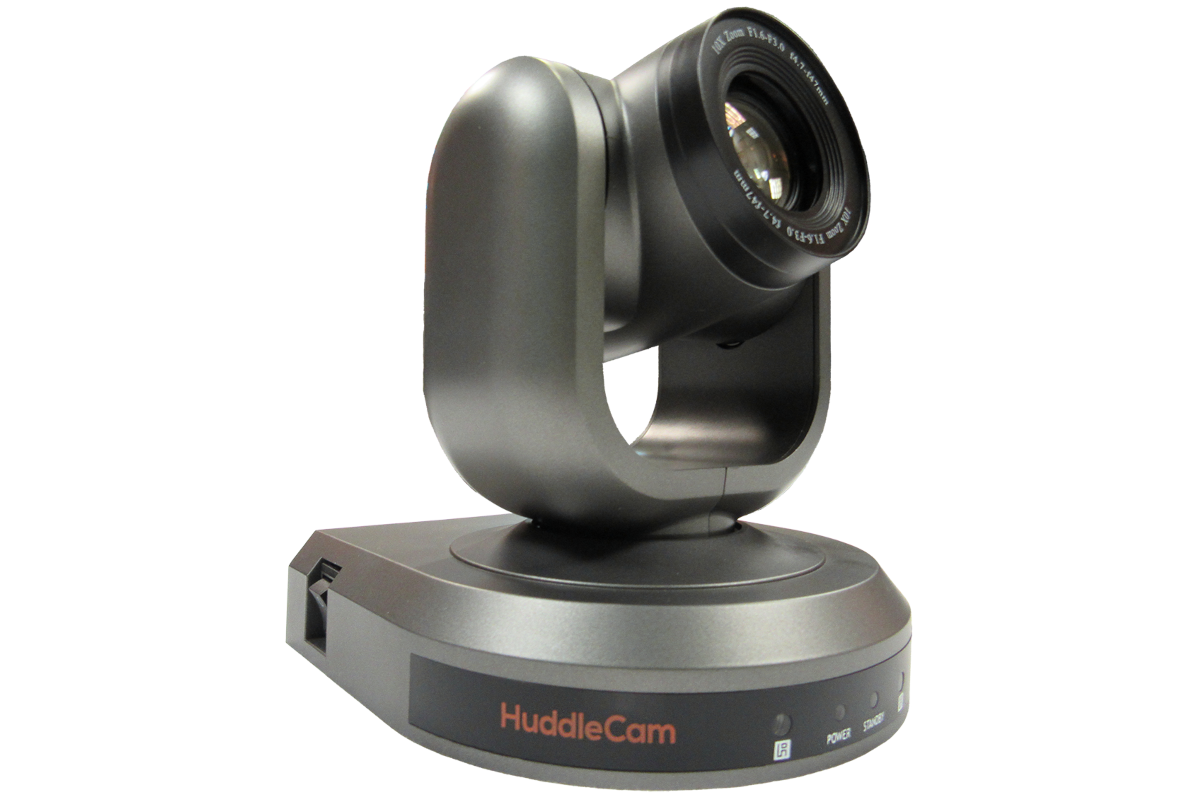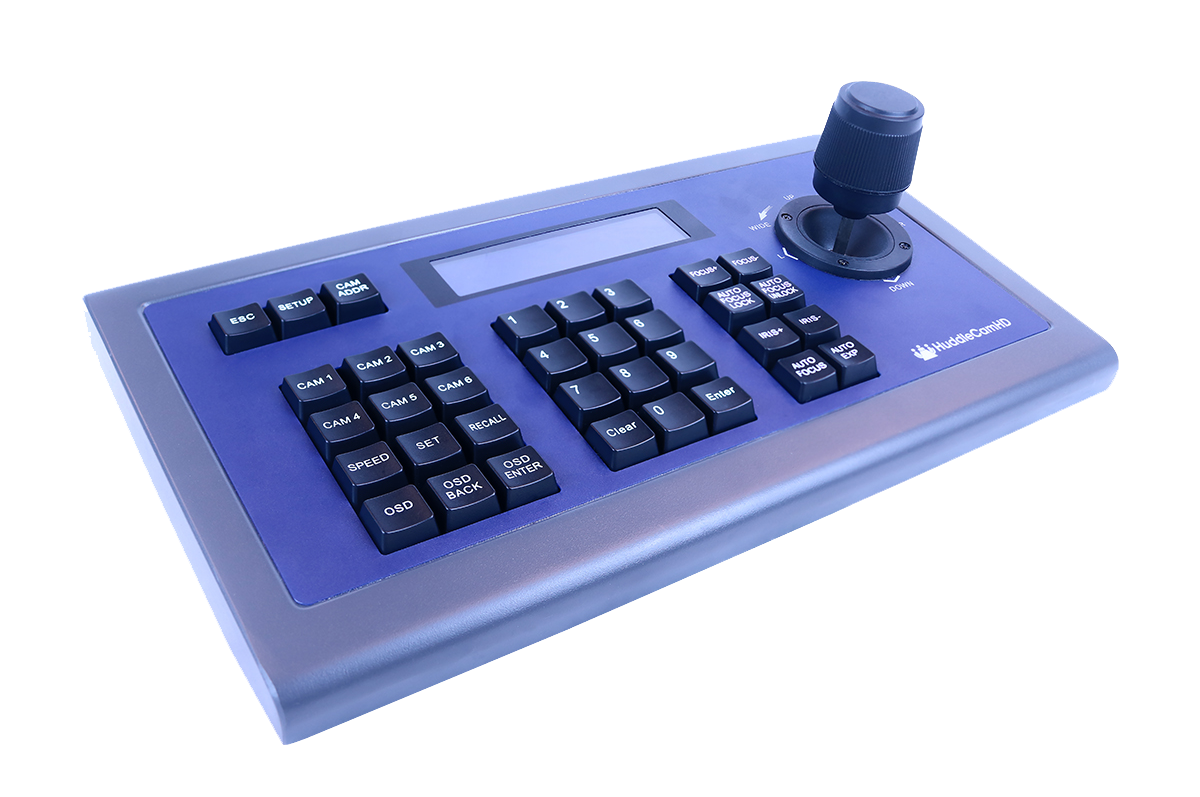 Serial Control Designed for Ease of Use
Users of all skill levels can enjoy easy pan, tilt and zoom control for any VISCA or PELCO camera.
Variable Speed PTZ Control with 3-Axis Joystick

Iris, Focus, Home, Backlight and Preset Controls, including 6 Camera Quick-Select Buttons

2-Year Warranty
Flexible Schedules = Flexible Technology
Remote and hybrid workers can be just as, if not more, productive than on-site workers with the right video solutions. Though they may be working on the road, from the office, from home, or on vacation, you can ensure their video communication still looks professional with one of our easy-to-use systems.
Upgrade Your Webcam with 4k EPTZ
More than just a webcam, the HuddleCamHD Pro offers electronic pan, tilt, zoom auto-framing, available for USB or NDI®|HX
8x Digital Zoom, 1920 x 1080p or 1280 x 720p @ 30fps

Universal compatibility with web conferencing software

5-Year Warranty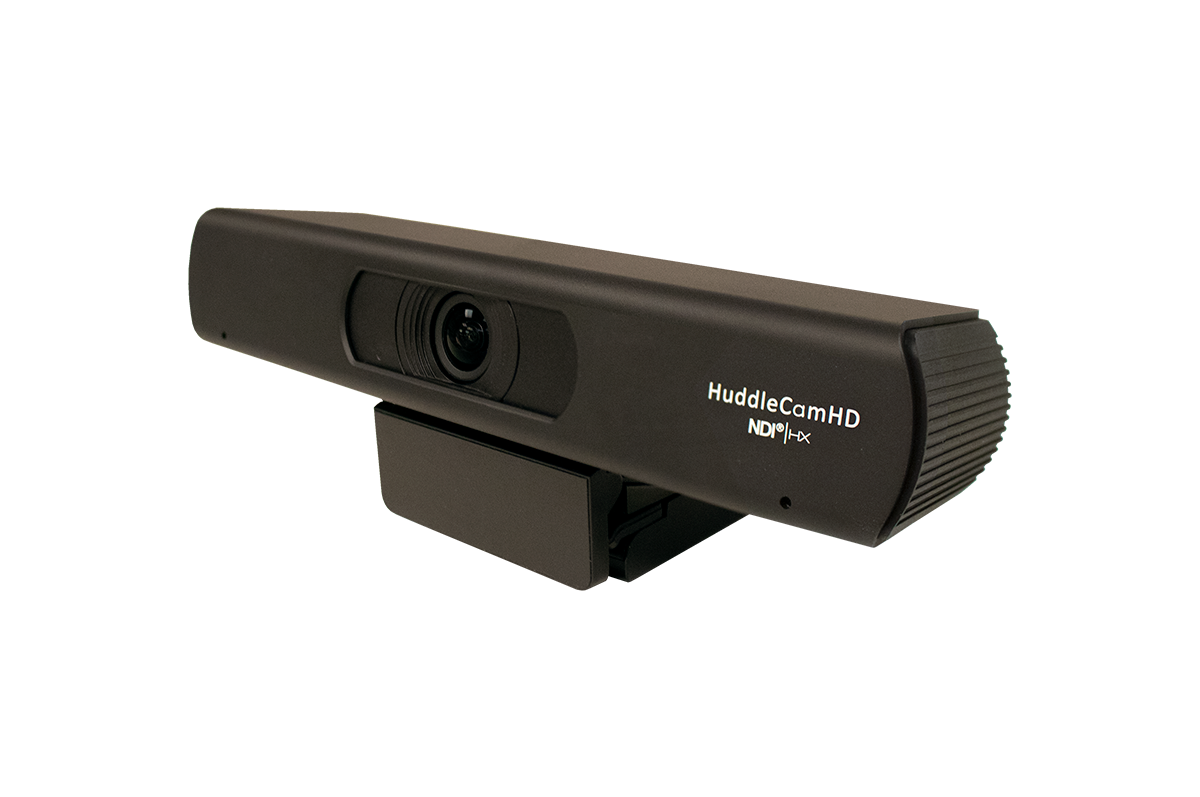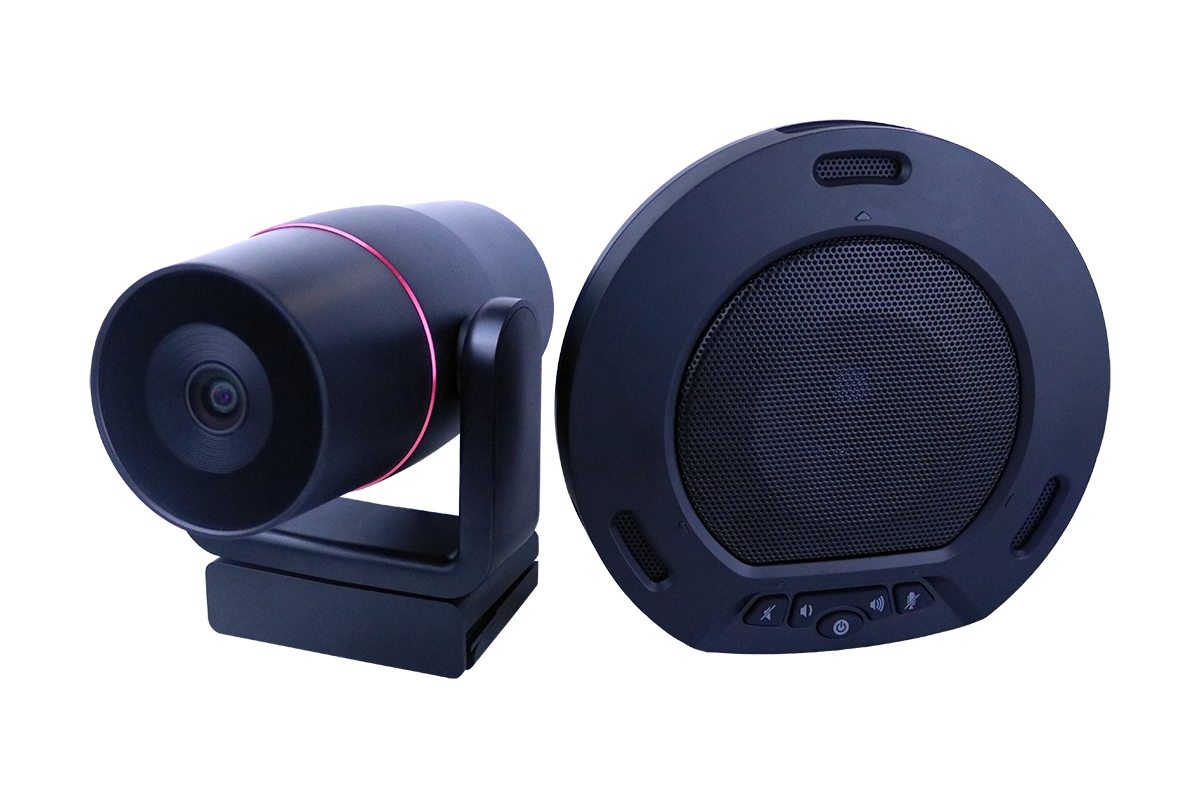 Wireless USB Speakerphone & Webcam Combo
Affordable Video Conferencing System with easy USB 2.0 setup
Wireless HuddlePod connectivity

106° Field of View lens, 360° Omnidirectional Mic

3-Year Warranty
Wireless USB 2.0 Speakerphone
A high-quality, wireless solution for audio conferencing needs
7 hours battery life, 4-5 hour charge time

Intelligent noise cancellation up to 16db

3-Year Warranty
*XX = BK (black) or WH (white)