HuddleCamHD has become a popular solution for live broadcast as live streaming software providers shift support to USB devices and desktop solutions whether they be Mac or PC. HuddleCamHD's support for live streaming has been increased and our knowledge base is now full of how to guides and streaming tips.
YouTube Live was one of the first projects we worked on creating how to guide for: Google Hangouts on Air, Wirecast, Adobe Live Media Encoder and more. Customers are continuing to purchase HuddleCam's for web conferencing and realizing they can now use the same cameras for producing live streaming events. With the ability to have real optical zoom in 1080p HD quality and a USB video output the potential for live video mixing and streaming is endless.
vMix is one of the industries most popular live streaming and video mixing software solutions available today. HuddleCamHD has worked with vMix to improve compatibility with our USB camera line and use vMix to live stream to various CDN's including YouTube Live. vMix is a software solution that you can install on any Windows PC to turn a desktop computer into a live broadcasting machine. With a HuddleCamHD camera connected you now have a PTZ USB camera with preset capabilities and more.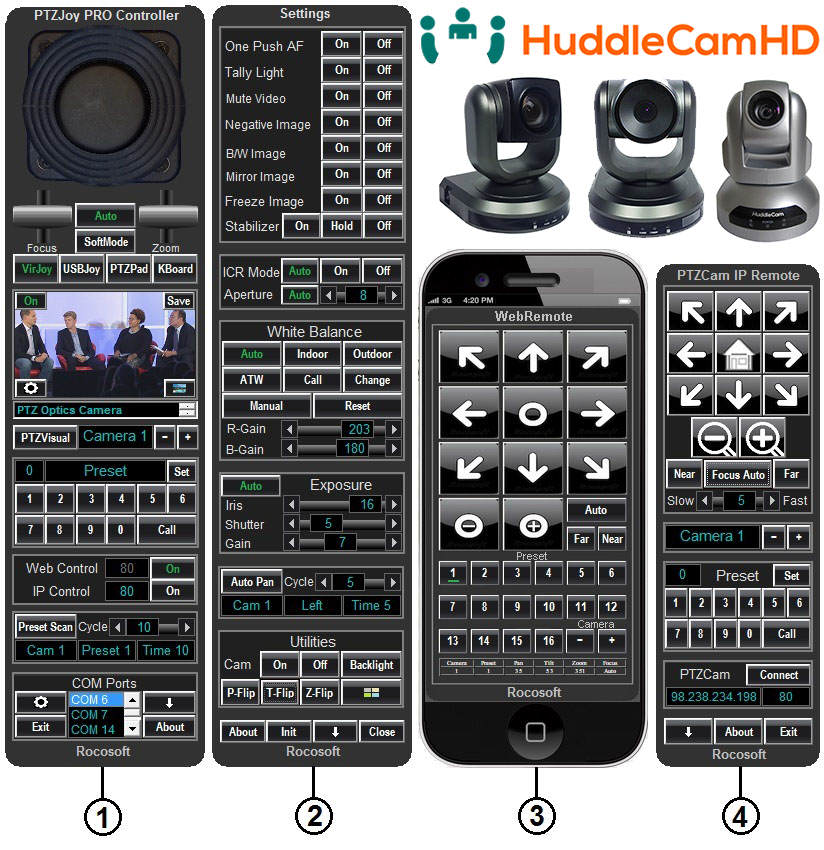 Our VISCA Camera Control Software is ideally suited to for live broadcasts and provides a great way to manage presets. During your live stream with vMix it's nice to have external camera control beyond the simply IR Remote control. In the picture below you can see the various uses of the PresetVizualizer which allows the user to simply click the area they want the camera to zoom into. This is ideal for a live broadcast scenario where the operators are remote to the scene.