An Introduction to Online Collaboration Technologies
January 2020…
Innovations in online communications were already expanding the horizons of voice and video collaboration when the global pandemic COVID-19 started. In a matter of months, the world's largest work-from-home experiment of the information age was launched. Adaptation being the key to survival, suddenly everyone from managers to mothers, science teachers to students, and governors to grandparents were forced to venture into the brave new universe of online communication.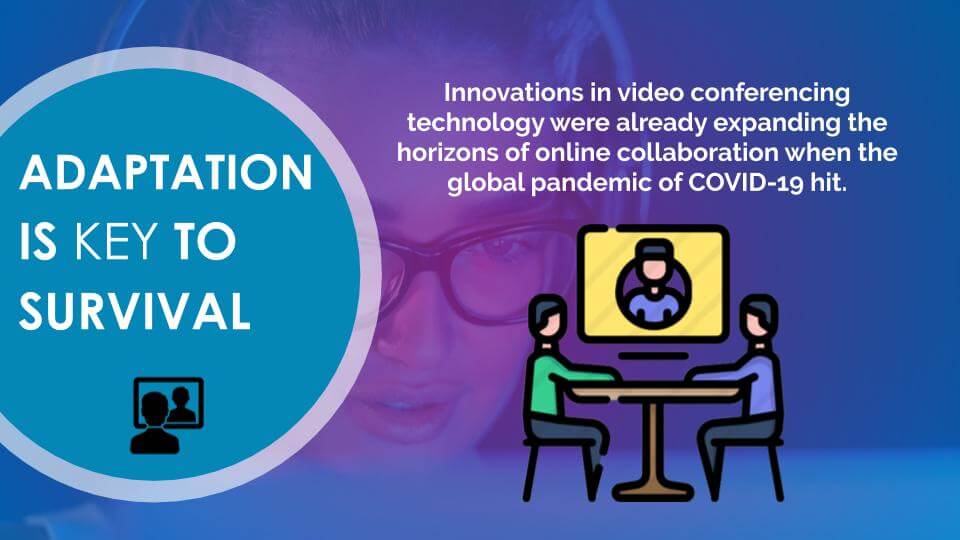 Video Communication Technologies
Let's step back to that moment in time. It's 2020…unless you've been living in a cave, the COVID-19 pandemic has changed the way you do business, attend school, participate in group affiliations like churches and clubs, and even how you stay close to friends and family. From consumer video conferencing to business collaboration and productivity, necessity truly is the mother of invention. In the midst of rapid change, online communication has landed firmly at the center of this "new normal" for everyone. Remote workers of all kinds and isolated families across the globe now rely on online voice and video to stay connected.
Even though an internet connection and a computer are all that's needed for crash-course in video conferencing, it's not always that simple. All but veteran techies can feel like "digital migrants" as they work their way through the minefields of their first online gatherings and conferences, facing obstacles like dropped connections and video with garbled audio while learning to creatively pantomime "I can't hear you."
I've written this book to help readers, skilled and novice alike, master online technologies so they can focus optimistically on discovering the many opportunities this greater reliance on online communication can offer. Through my online course, and the chapters in this book, readers have the chance to learn about the best tools available, hone their online communication skills, and push their overall productivity forward into the 21st century. As we witness the use of online video communication accelerates to mass adoption worldwide, with it comes endless opportunities for those with a keen eye for emerging trends.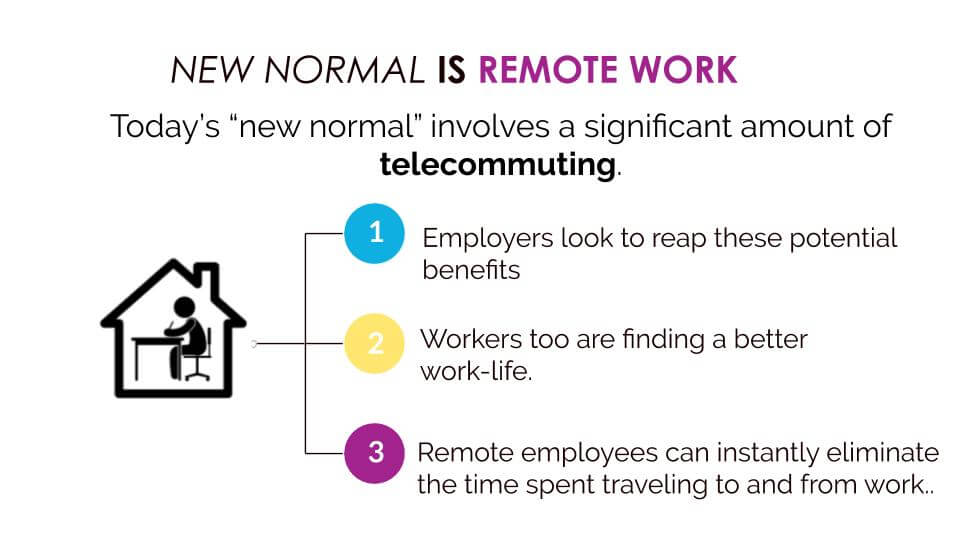 Remote Work… The New Normal
What do you get when you combine Zoom video conferencing with school field trips? Boom! A new educational business is born. FieldTripZoom is an actual company that has become so popular, they have to use live streaming to accommodate some of their larger events because they outgrew Zoom.
Merge video conferencing and live streaming? How about a new talk show or a podcast with audiences that potentially rival that of television or cable networks? My personal favorite is spiritual sharing and online worship groups, hosted by small churches that have found an even larger community than they originally realized. More realistic perhaps for most is the realization of increased productivity through expanded communication and collaboration opportunities.
This book will not only help you discover how to curate your online communication technology, it will encourage you to venture out and create your online specialty. I'm going to show you the strategies and best practices you need to harness the power of all the latest video communication tools to free you to develop fresh ideas to apply to your unique vision.
I know, change can be uncomfortable, but the future always holds a silver lining for forward thinkers. For example, the widespread adoption of video communications has the power to reduce travel which is positive in terms of reducing the world's carbon footprint. That's good for combating global warming. There are also many win-win business scenarios, like a more diversified and productive workforce. And most employers welcome the opportunity to reduce the cost of office space by expanding to a larger remote workforce. This change may wind up saving companies hundreds of millions of dollars each year on office leases, security, and other related costs.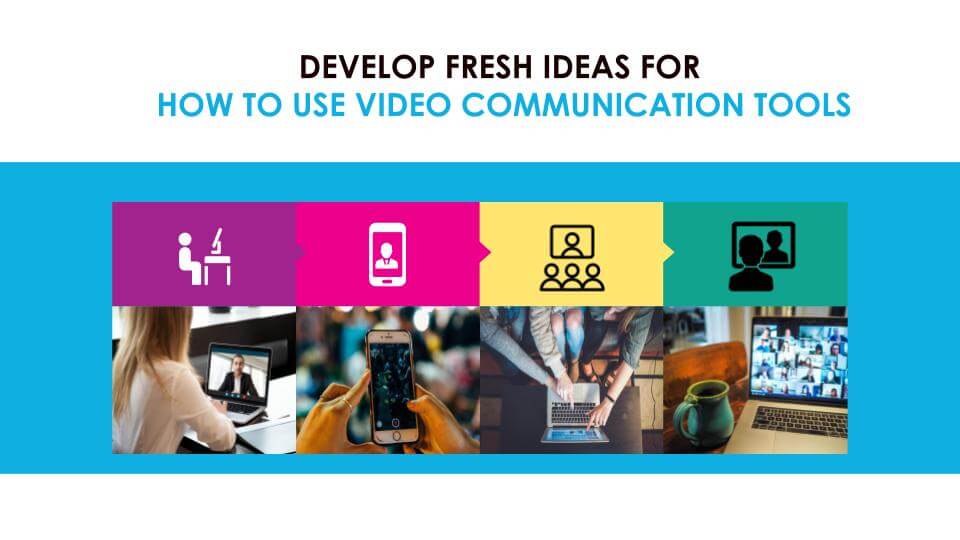 How to use Video Communication Tools
For many, today's "new normal" involves a significant amount of telecommuting and it's likely to stay that way for the foreseeable future. Even before the pandemic, expanding the number of remote workers was already a trend supported by many top corporate executives. A recent Gartner Organization study (Gartner, April 2020) showed that 74 percent of chief financial officers (CFOs) surveyed expected to move previously on-site employees to remote work permanently post COVID-19. Many participating CFOs hinted that remote work may become more of the norm than the exception as companies look to cut commercial real estate costs and better safeguard their workforce from communicable illnesses.
At the same time, as employers look to reap these potential benefits, workers too are finding a better work-life balance by leveraging the collaboration tools that allow them to work from home. Remote employees can instantly eliminate the time spent commuting to and from work. This time-savings may translate to more quality time with family and friends, and that just might make employees happier and more productive in the long run. And that's a boon for business and family life.
The Bottom Line
For companies looking to improve their bottom lines, happy people tend to be more productive. A 2015 study at the University of Warwick (Warwick, ac.uk, 2015) found that happy employees are, on average, 12 percent more productive than unhappy employees. For most workers, an improved work-life balance increases happiness and by extension, improves productivity. The shift to remote work may lead to happier people living in a more productive and environmentally friendly society. Businesses in turn can enjoy increased employee productivity. Now that's a win-win.
This book will review top video conferencing and online communication solutions, keeping in mind the business goal of increased worker productivity. Where we sit today, having experienced a global pandemic, we find the adoption of technology has advanced what might have taken years into a matter of months by sheer necessity. Businesses around the world were forced to reexamine and reinvent their communications logistics to facilitate all their employees working from home for extended periods, a trend unlikely to reverse anytime soon. The Genie is out of the box, but as I mentioned, that needn't be a bad thing.
Video Conferencing Technologies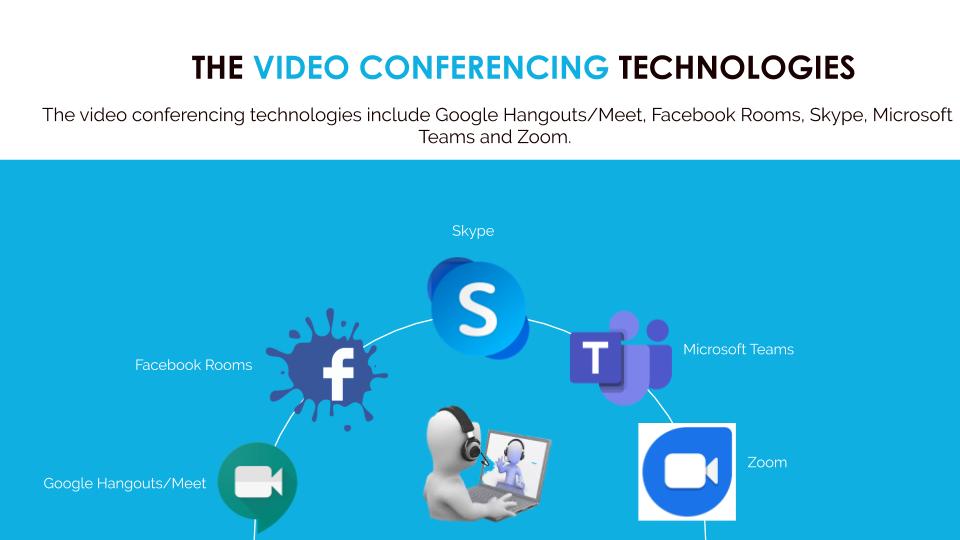 The video conferencing technologies this book examines include Google Hangouts/Meet, Facebook Rooms, Skype, Microsoft Teams, and Zoom. The collaboration technologies this book will reference include Google Chat, the G Suite, Teams, Discord, and Slack. While many companies standardize with just one or two of these solutions, everyone needs to develop a basic familiarity with each of the world's top online communication tools because you never know which ones an employer will use to do business. It's important to remain agile, adaptable, and ready to adopt new technologies applications quickly. Not to worry, these tools are easy to learn, and you'll pick them up quickly.
Looking ahead, after using some of these tools, it's natural to develop a favorite. I encourage this. After all, it's your online productivity. For the times you're the host of an event, you're in the driver's seat and get to choose the tool that offers all the features you need to accomplish your goals. But, for the times you need to use a tool of someone else's choosing, I'll help you become familiar with the communications platforms available today.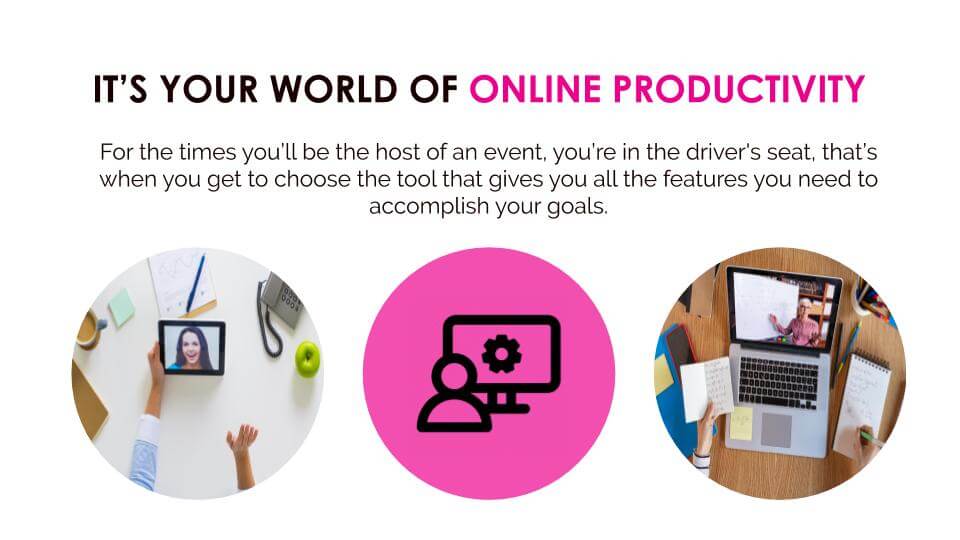 Conclusion
Once you've mastered the tools of online collaboration, you'll learn about the social side of meetings. I'll teach you how to tune up a known super skill – the power of listening. I'll also teach you how to head-off unproductive online meetings or collaboration projects. In essence, you'll learn how to make the most of your online time using online communications.
There's no avoiding it, as you venture into the world of online meetings, you're bound to be invited, or compelled to use a variety of new online tools. My goal is that when you're finished reading this book, you'll be prepared to assess and navigate all the amazing online meeting solutions from the top providers… the ones used by the most forward-thinking businesses. Then it's up to you to decide which of these tools is best for you and your team.
Are you ready to get started? Let's cut to the chase and dig into the fundamentals online communicators need to know.
[xyz-ihs snippet="Online-Meetings"]