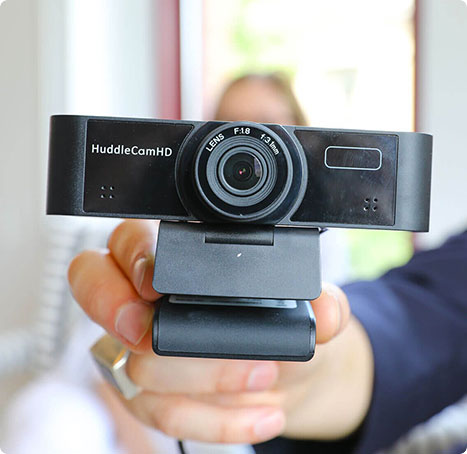 About
HuddleCamHDTM
HuddleCamHD is a U.S-based company that manufactures versatile conference cameras, speakerphones, and collaboration solutions. Offering both wireless and wired cameras, HuddleCamHD is most known for its affordable USB cameras with pan, tilt, and optical zoom capabilities.
Webcams available that offer PTZ features and 4K video capture
New auto-tracking cameras—perfect for education, corporate, and house of worship spaces
Auto-framing solutions
Easy plug-and-play USB connectivity without the need for additional software
The equipment for modern meetings

Connecting through USB
Easy to connect by USB....use for most video related projects including live streaming, education, and video communications.

Ensure better communication
Professional features like optical zoom, pan/tilt capabilities, easy-to-use IR Remote control, HD video sensors, and more.
Ensure better communication

Less
expensive
Our new technology is more flexible and affordable, works with any meeting software and all PC, MAC, Linux & Android systems.

Easy installation and use
Choose a mounting location, hardware, and a camera that fits your room type & an audio preference. Watch the setup video and test!
Easy installation and use
Lifetime product
support
Our support team knows what it's like to get stuck. We're always ready to help you complete your project on time and support you with: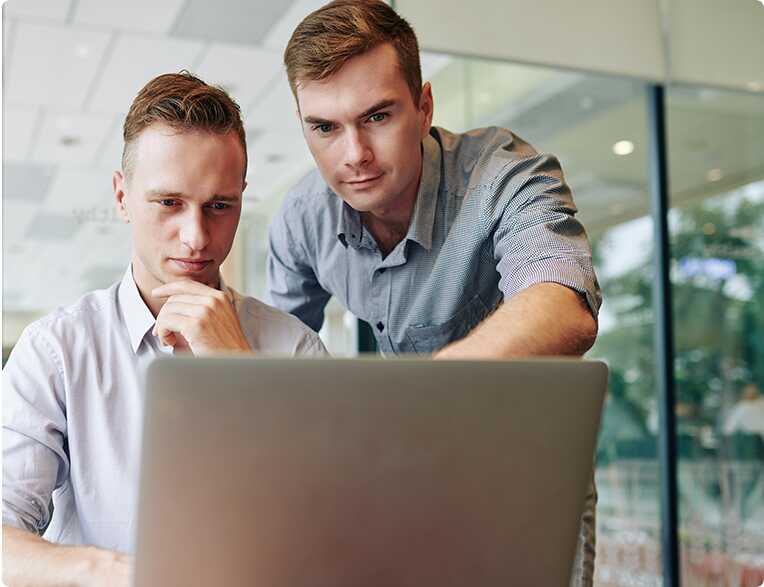 Compatible with virtually every communications solution
Camera Line Basics
Choosing the right camera for your room

At HuddleCamHD we know that every space is different. That's why we offer cameras with various fields-of-view and optical zoom options from 3X to 30X. For small rooms, we suggest the 3X for its wide field-of-view and affordable price point. The 3X is also available with built-in audio for an all-in-one deployment option called the HuddleCam 3XA. For medium rooms that are short and wide,  consider the HC-EPTZ-USB with USB 3.0. USB 3.0 will provide a noticeably higher quality picture when compared to USB 2.0.

Installation options

All HuddleCamHD cameras can be wall, ceiling, or pole mounted. We suggest using one of the HuddleCamHD camera wall mounts. These camera wall mounts are made in the USA and include all the hardware needed for installation on drywall, masonry, or US 2-gang wall box. For ceiling mounting we offer two options:  use a pole mount or a flush mount. Install the flush mount discreetly to any ceiling with the included hardware.

Camera control options

Every HuddleCamHD camera includes an IR remote control featuring the VISCA camera protocol. Right out-of-the-box, you can operate your PTZ camera by IR remote or increase its functionality with one of our free applications. Control the camera from an AV control system like a Crestron or AMX touch screen. Convert an RS-232 DB9 cable to USB and control the camera with our VISCA Control Software as well to open a host of new features. Set up properly, you can control the camera from any computer, smartphone, or tablet on your network.

Warranty

Nearly every HuddleCamHD product comes with at least a 2-year manufacturer's warranty (the HuddleShare has a 1-year warranty). The warranty covers any and all manufacturer defects. The HuddlePod Air & Air2 Duo, the SimplTrack2 & SimplTrack Lite, the HuddleView, the HuddlePair, and the HuddleCam Go include a 3-year warranty. The Webcam 104, Pro, and Pro IP include a 5-year warranty. All mounts include a 10-year warranty. This warranty does not cover end-user damage. Contact HuddleCamHD anytime for live support and technical assistance. Our knowledge and ticketing system is available for use at http://help.huddlecamhd.com
USB 2.0 vs USB 3.0

USB 3.0 is 10 times faster than USB 2.0. That being said, USB 2.0 is much less expensive to run cabling for and does not require a quad-core processor for optimal performance. Currently, HuddleCamHD offers a wireless USB 2.0 extension system called the USB2Air. The USB2Air is currently a Windows-only device which can support up to 30 Megabits of bandwidth per second (note: does not support camera video, only simple/low-bandwidth USB devices).

IR remote control

Every HuddleCamHD camera includes an IR remote control that can be used for camera PTZ and configuration, with an effective range of 30 feet. Each IR remote control can operate up to 3 cameras. Use a switch on the back of each camera to set the IR receiver when you want to control multiple cameras from a single IR remote.  An on-screen display menu fine-tunes your camera settings (on all cameras except 3X and 10X 720). Setting and calling a preset is done by pressing the Set button and the number to set the preset to. Then, to call the preset you simply press the number button and press Call.

Cabling

HuddleCamHD offers the cables needed for your next video project. HuddleCamHD cabling options are available in increments of 25, up to 100 feet. If your project requires longer cabling, follow our Knowledge Base article on how to make custom cables.
Also great for live streaming
Facebook
YouTube
LinkedIn
Zoom
and many more