Building Conference Rooms for the Future
Conference room technology has come a long way in a short time. It wasn't that long ago that conference rooms were simply rooms with tables and chairs. Then, with advances in technology came projectors, displays, computers, and a dizzying array of inputs, remotes, wires, speakerphones, and other accessories. As new technology appeared, more equipment was added, making it even more maddening. Suddenly presenting in a conference room became a nerve-racking experience. Trusting that you could get everything to work right was a leap of faith, and often the moments before a meeting began were sweat-inducing as users tried to get presentations up on the screen. Eventually, video conferencing was added to the mix, adding even more devices and cables, making the entire process even more frustrating.
This was a real problem for the team at Panitch Schwarze Belisario & Nadel Law. It added extra stress, especially to attorneys putting together meetings at the last minute. Fumbling with projectors, computers, and other technology did not exactly instill confidence with clients.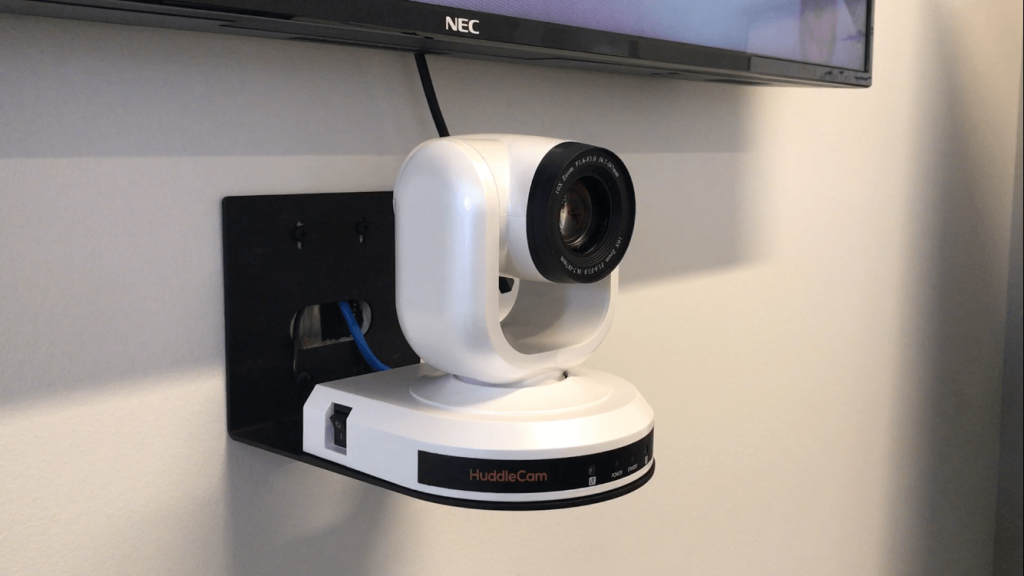 Fortunately, when the firm moved to new office space, they decided it was the right time to invest in the latest conference room technology. The only obstacle was the fact that the team is made up of experts in the legal field, not necessarily experts in audiovisual and conference room technology. They reached out to Haverford Systems, a local company recommended by another law firm. Haverford has been in the business since 1987, and they have been on the leading edge of all of the new advances in audiovisual technology. They have also built relationships with technology leaders like camera manufacturer HuddleCamHD.
Working with the clean slate of new spaces, Haverford starting by installing flat panel displays and HuddleCamHD cameras. They based the systems on Zoom Rooms, which is an integrated solution for both video conferencing and in-room presentations. Everything is controlled from an iPad the can be wall-mounted or kept on the table. It enables users to start video conferences and share screens from laptops, tablets, and even phones with the touch of a button. One of the great things about HuddleCamHD cameras is their PTZ camera control integration options with Zoom Video Conferencing. Using just a single USB 3.0 connection to any computer running the Zoom software users can actually control the pan, tilt and zoom functionality. This can be done in two ways. Users with a Zoom Room can control the PTZ camera using an iPad or users with a regular Zoom account can give the far end-users control of their PTZ camera. This functionality is demonstrated in this video:
In the law firm's largest conference room, Haverford installed two remote-controlled HuddleCamHD cameras so that one can zoom in on the presenter, and the other can show the rest of the room. This way, video conference participants can get a full view of all aspects of the meeting. For sound, Haverford installed ceiling-mounted speakers and wireless table mics that can easily be repositioned for the best coverage.
Another great option to complete any Zoom Room is a wireless USB audio conferencing device like the HuddlePod Air. If your organization's conference rooms strike fear in the hearts of your people, causing them to panic at the sight of the outdated technology, collection of equipment and cables, and the risk that none of it will work, maybe it is time for an upgrade. The technology has come a long way. There are now integrated solutions that include professional quality cameras from HuddleCamHD that make it easy and stress-free for anyone to start a video conference or share a presentation.