HuddleCamHD and Barco ClickShare Provide Video Conferencing and Presentation Solutions
HuddleCamHD is proud to partner with ClickShare Conference to offer complete audio, video, and wireless presentation solutions. With both companies having products to meet the needs of any room size and budget, we are sure to be able to meet your communication needs. Select the camera with the perfect zoom range and capabilities for your room size and application, and pair with the ClickShare Conference solution that meets your needs.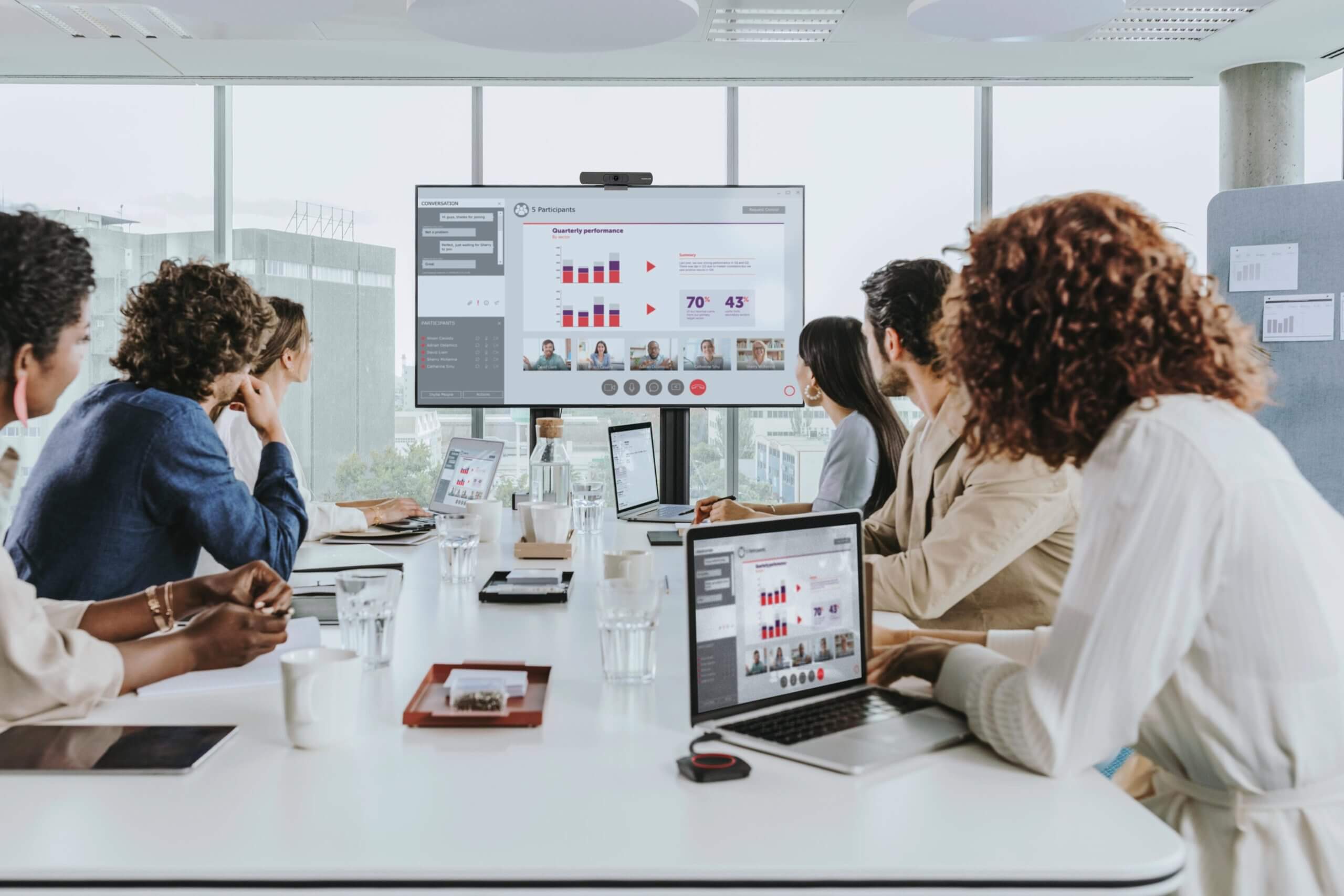 With ClickShare CX-20, wireless conferencing, you start a huddle meeting from your device, using your preferred conference tool. Automatically connect to room cameras, speakerphones, and sound bars for an immersive experience. Conference, collaborate, click in less than 7 seconds with the Conferencing Button and Collaboration App (available for PC, Mac, and mobile devices).
Wirelessly present your meeting, remotely control your camera, set preset positions and customize settings, to create a professional communication and presentation experience. Improve your meeting quality with HuddleCamHD and ClickShare Conference.