Using a Document Camera in the Classroom
A document camera allows teachers to capture an area of interest and use the content for pre-recorded videos and live presentations. Document cameras magnify objects and make them easier to see on a student's mobile phone, a projector, and any computer that's used to display the image. Document cameras can quickly become a go-to for teachers because they are easy to use with almost any software that supports webcams. Document cameras enable teachers to show students items of interest during a discussion and are even more useful when paired with annotation tools. In short, document cameras are a great tool that bridges the gap between physical items in the classroom, and the digital world of blended learning.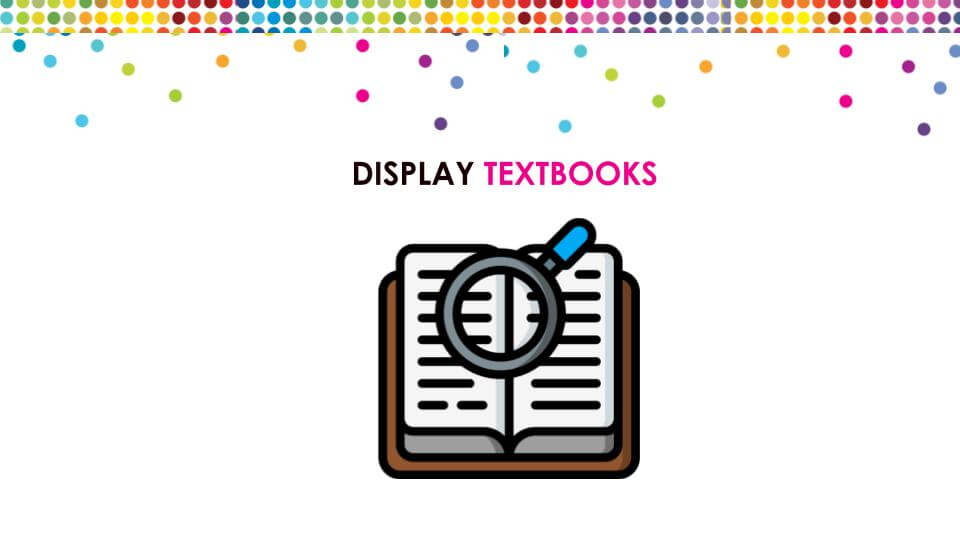 For online learning, the quality of recorded video content is a priority. From writing samples to scientific specimens, maps, and more, document cameras help you bring objects into the online classroom to make topics come alive. Overall, this device is a win-win for both teachers and students. Document cameras are also incredibly versatile so that a teacher of preschool or high school, and beyond can take advantage of their benefits.
Do you have a fun science experiment planned? Using a document camera allows students to get a better view of it as a group.

Try using your document camera to show a calendar of events and projects to help students stay organized and aware of upcoming activities.

Use the document camera to help students to learn new words. For example, eliminate 'A,B,C' letters and ask students to rearrange letters to make new words.

Allow students who absorb information better visually rather than verbally, to learn with engaging visuals. This is a great way to speak to multiple types of learners in an educational setting. Speak the information and write it down at the same time,while showing visuals of the exercises you planned.
Math teachers may use document cameras to display math problems for the entire class, just like they would in a physical classroom on a whiteboard. They can clearly show the steps students should take to solve the problem.

With a document camera, show students how to use calculators with more advanced features and share handwritten notes to accompany assignments and lessons. If you are using digital notes, you can add multiple pages to your note-taking instead of erasing notes on a whiteboard or blackboard.
Pro Tip: In the online course, you will learn how to quickly take screen captures of your digital annotations. Remember that with digital notes, you don't necessarily need to erase your work. Just save a screenshot or create a new page, save it, and keep working.
Try using your document camera to review sentence structure, grammar, and punctuation to show students where they can fix errors.
Consider displaying pages from textbooks and have your students follow along.

For a biology class, use the document camera to enhance live imagery so students can get a good view of specimens close up.

Refer to a world map you have on the wall and show a smaller one that you can draw on with your document camera.

Look for small objects and details that you can magnify and bring to life. A great example might be a school yearbook where you share information about school clubs.

For art projects, use the document camera to display various aspects of student work.Consider showing art techniques and focus students' attention on specific details of interest.

Document cameras can easily share progress on scientific solutions if your class is working on complex chemistry problems and physics formulas. By sharing breakthrough moments, you will activate group engagement and resolve confusion.
In short, document cameras are a great tool for engaging with your students. Later in this book, you will learn how to use document cameras with other sources of media to create engaging videos.
In online classrooms, you can select a document camera as your webcam, or it can be shared as a secondary webcam with annotation tools. In Zoom, for example, use the "Share Screen" button to access the "Advanced" screen sharing tab. This option allows you to share the video from your document camera in a screen share session while your main webcam is still active.
In this way, you can use the Zoom digital ink tools to annotate on top of your document camera's video feed. The same digital ink tools that are available in Zoom during a normal screen share, will also be available to you when you select your document camera in Zoom's "Advanced" screen share area.
Pro Tip: Zoom is a great tool for creating short educational videos. You can use your webcam at the start of a short video, and then share your document camera during your lesson. Once you start using the annotation tools, you will really be able to create engaging videos.
Of course you can also use your document camera as a webcam source in normal video recording software to create engaging video content for your learning management system. Document cameras will allow you to share in-depth concepts and create compelling video content for students to enjoy at their own pace. Document cameras are extremely versatile, and once you learn how to incorporate them into your online videos, your students will look forward to the visual richness of your lessons. Document cameras can provide unique views of materials in your classroom that can transport students directly into the educational details of many lessons.
1. Document cameras are a useful tool in the online classroom.
2. Document cameras can be used with digital annotation tools.
More Technology Tools for Online Education